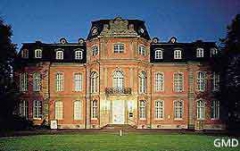 In the cultural-historical museum devoted to the Classical German writer J. W. von Goethe (1749-1832), which was opened to the public on 30th June 1956, around 800 original artefacts from his life and work are on permanent display. Manuscripts of drafts and final copies of works and letters are supplemented by first editions, coins, medals and ceramics, and are accompanied by cityscapes, landscapes, portraits and busts.
The current permanent exhibition is arranged chronolgically in eight rooms. The room on Goethe's Youth is unfortunately closed at the moment for restoration.
A new permanent exhibition arranged along three main themes, will be opened in 2017.
---
Teilen auf: